Allyson Dawson
Gender
Female
Age
15 (season 1)
16 (season 2)
Nationality
American
Professional Information
Profession
 
Songwriting
Singing
Affiliations
 
Sonic Boom
Friends and Family
Parents
Lester Dawson Penny Dawson

Spouse(s)
Austin Moon (Ex-Boyfriend, Future Boyfriend)
Friends
Austin Moon
Love interests
Austin Moon(Ex-Boyfriend)
Dallas former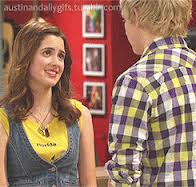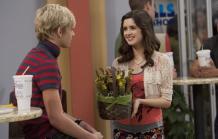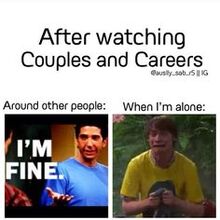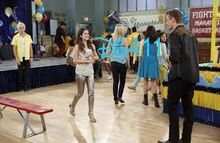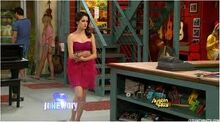 Allyson Zoe "Ally" Dawson (born February 25, 1996) is a aspiring 17-year old girl who happens to be a songwriter and  Austin Moon's  girlfriend. (season 3) Ally has a mild fear of stagefright until she faces it when her mom arrives back from Africa. Ally is the best friend of Trish Del La Rosa. She is the daughter of Penny and Lester Dawson. She is currently in 12th grade. (season 3)
Personality
Edit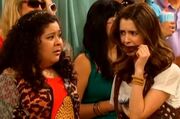 Ally is smart, full of creativity, and has a knack for writing a killer song. She also really cares about helping her friends which often puts her in uncomfortable, but hilarious, situations. One of her biggest fears is being on stage, but as she writes more hit songs, her friends help her to come out of her shell. Eventually Ally broke out of her shell and in season three she got signed to a contract with Jimmy Starr.
Appearance
Edit
Ally has chestnut with amber highlights colored hair.
Relationship
Edit
Austin Moon
2011-2014:/Best Friends, Partner, Ex-Boyfriend, Future Boyfriend
Trish
2000-present:Best Friend
Dez
2011-present: Good Friend
Ally Dawson is portrayed by
Laura Marano
.